The Black Canyon Quilt Show annually operates a Boutique, open to the public, which features donated, hand made needlework items. All proceeds from the Boutique sales go directly to a Montrose 501c-3 charitable organization.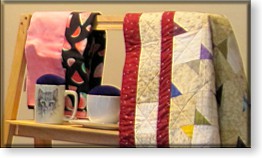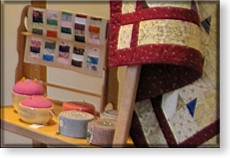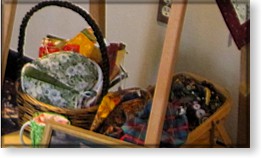 The recipient chosen for the 2024 show is Sleep in Heavenly Peace of Montrose
Helping Children in Need Sleep Better
All children deserve a safe, comfortable place to lay their heads. Across the US, too many boys and girls go without a bed—or even a pillow—to sleep on. These children end up sleeping on couches, blankets, and even floors. This can affect their happiness and health.
That's where Sleep in Heavenly Peace comes in. We're a group of volunteers dedicated to building, assembling and delivering top-notch bunk beds or single beads to children and families in need.
Past recipients of Boutique funds have been:
2023 Shephard's Hand
2022 Black Canyon Boys and Girls Club
2021 Sharing Ministries
2020 Sleep in Heavenly Peace (SHP)
2019 Sleep in Heavenly Peace (SHP)
2018 Kid's Aid
2017 Region 10
2016 Sharing Ministries Food Band
2015 Passage Charter School
2014 Montrose Regional Library Permanent Book Fund
2013 San Juan Cancer Center
2012 Haven House
2011 Samaritan Aviation
2010 Christ's Kitchen
2009 Hospice and Palliative Care
2008 House of Promise
2007 Dolphin House